World Environment Day 2012
13/06/2012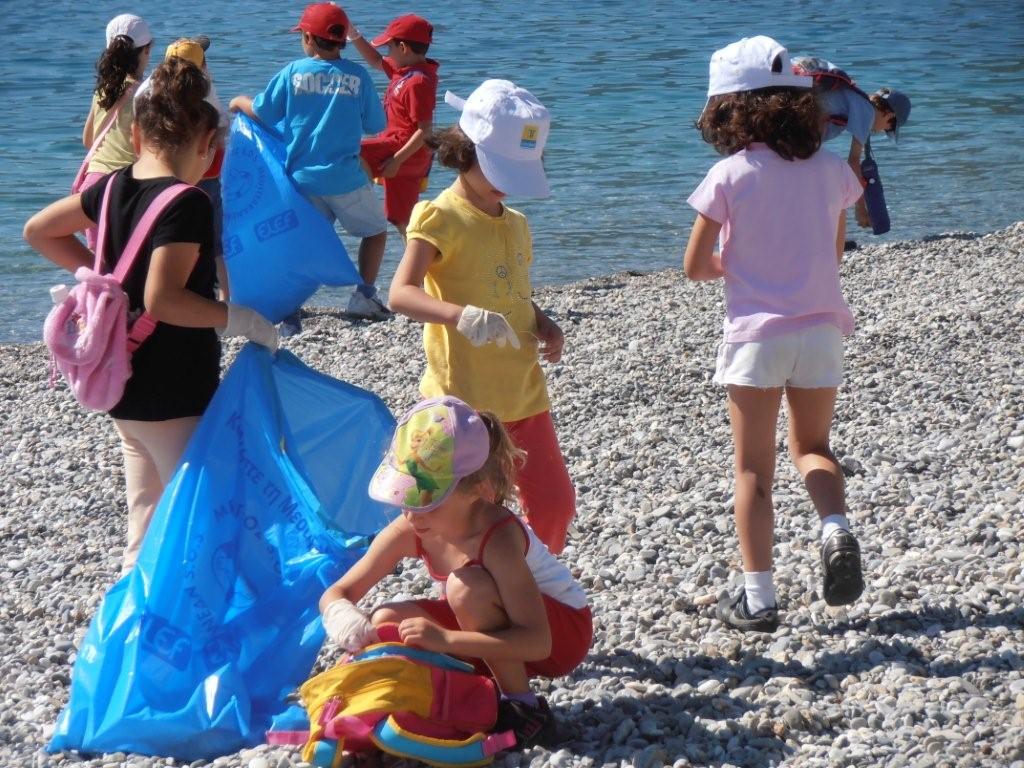 Aiming at raising awareness on environmental issues as well as at the general information of students about the value of the Protected Area of Mount Parnon & Moustos Wetland, the Management Body continues staff visits in Primary and Secondary Schools. On the occasion of World Environment Day the Management Body's staff visited two elementary schools in order to inform students and teachers for the LIFE+ project "Restoration of Pinus nigra forests on Mount Parnonas (GR2520006) through a structured approach".
The school visits were about the task of restoring the forests of black pine in Mount Parnon after the devastating wildfires of 2007, that caused significant losses to black pine (Pinus nigra) forests [priority habitat type *9530 "(Sub-) Mediterranean pine forests with endemic black pines" included in the Annex I of Directive 92/43/EEC].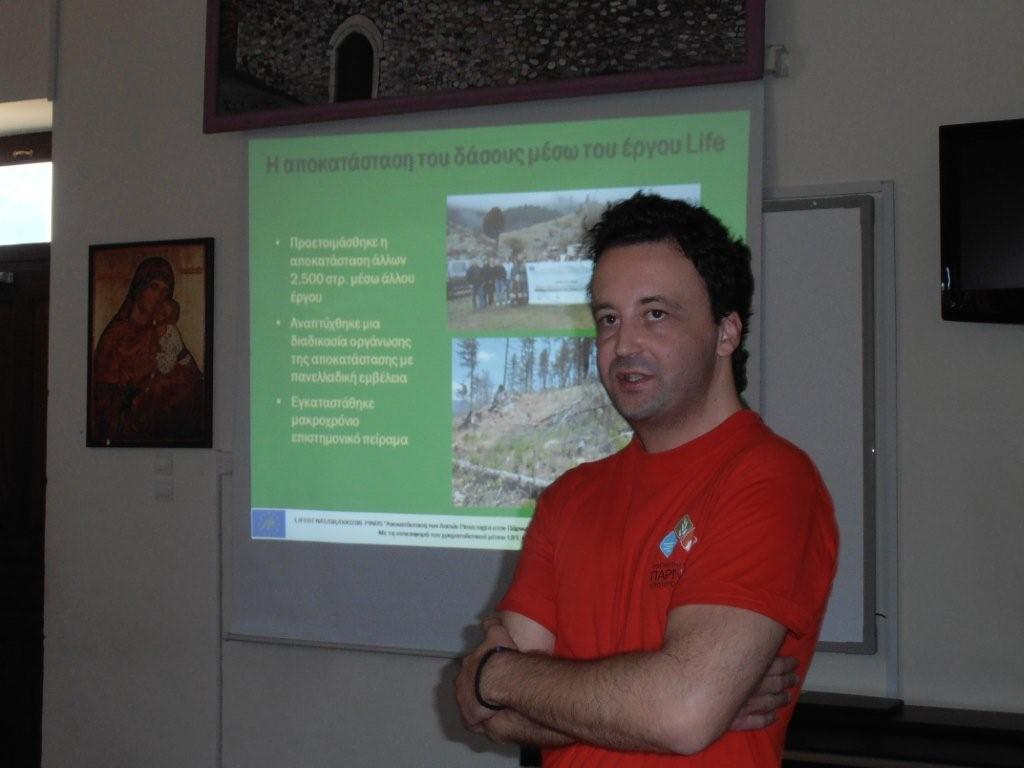 About 120 students and teachers of the elementary schools of Sellasia in Laconia and Leonidio in Arcadia were informed by the guides of the Management Body on the 5th and 6th of June 2012, on the course, objectives, actions and results of the project LIFE+ NATURE LIFE07 NAT/GR/000286 entitled "Restoration of Pinus nigra forests on Mount Parnonas (GR2520006) through a structured approach" which is implemented by the Goulandris Natural History Museum/Greek Biotope - Wetland Centre in cooperation with the Region of Peloponnese, the region of Eastern Macedonia - Thrace and the Management Body of Mount Parnon and Moustos Wetland. The Chairman of the MB, Mrs. Maria Anagnostopoulou, was involved to the presentations, contributing to the discussions with the students, emphasizing the value of both World Environment Day and volunteering.
More specifically, the Management Body participated on Wednesday, June 6th, 2012 in a symbolic clean up of the coast "Plaka" in Leonidio area, an initiative of the Primary School of Leonidio, which was supported among others by the Local Administration and the Costal Authority of South Kynouria.
This year, June 5th, World Environment Day, let us all send a message of hope and continuity on our efforts to protect the environmental regeneration of our forest wealth and let's support the protection and sustainable management of forest ecosystems, in order to upgrade our quality of life and face our obligation to deliver our forests to future generations.
Return to news page